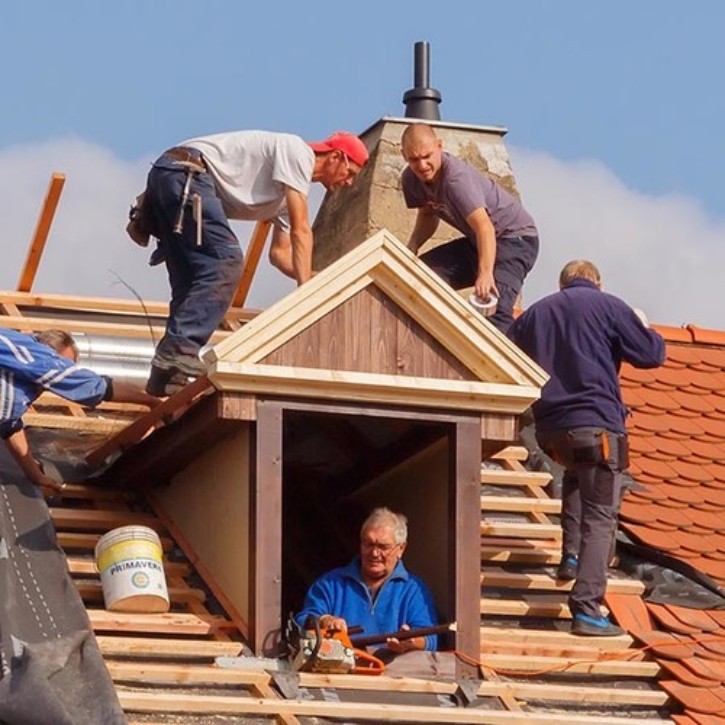 Protecting The Roof From The Wrath Of The Trees
The roof can be vulnerable to tree attack. Well, trees can cause massive destruction to your newly crafted roof. During stormy weather, the branches can fall over your roof, causing it to crack. If the tree is located close to your roof, such scenarios are bound to happen. Therefore, you must take necessary precautionary measures to safeguard your roof.
Trees are an important addition to our community. They have so much in the offering. They impact our environment in the healthiest way possible. They provide us oxygen and absorb the harmful carbon dioxide. They help in creating the greenhouse effect. They offer shades from the scorching heat. Yet, these trees can be a complete mess to be around at some times. They can be messy for our yards, roofs, and gutters. They dried leaves and stems can clog the gutters. The hanging branches can fall over the building roof, causing lot of damage to the surface. If the roofs are made from shingles, the falling of heavy branches will certainly break them. This will result in leakages.
Contact the San Jose roofers regarding the best measures you can take against tree attacks. They will only have one suggestion: keep the trees away from the roof. If the trees are lying close by, trim their branches to ensure that they don't hang over your roof. Also, maintain the green bodies regularly. Make sure the trees are in their healthiest state. This will prevent the tearing scenarios and will also stop them doing a mess around. As far the branches of the trees close to your roof, cut them several feet from your roof to ensure no chance of causing damage to your roof and the installed shingles.
If you have coconut tree close to your roof, it could have a disastrous effect on your roof. Well, such a tree will have less chance to damage your roof through branches. But the falling of coconut over your roof can instantly break the shingles. So be very careful. You can have an additional layer of protection for such scenarios. Obviously you cannot cut a green body. But you can have a protective layer installed to prevent the hard fruits from falling on the roof and damaging the shingles. Also, the protective layer can act as a barrier against the broken branches, stems, leaves, and needles. It will preserve the roof's life. The gutters will never be clogged. It will be a great option to safeguard the roof.
Finally, you must make the necessary effort to remove a dying tree. You may find a tree damaged due to lightning. It can be dying due to rotting or seems to be unstable. In such scenarios, you need to make the necessary attempt to remove them.